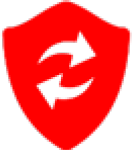 SCORPION is Allen-Vanguard's versatile and lightweight man-portable Electronic Countermeasures (ECM) system. It capitalizes on a wealth of operational feedback and a long history of effective ECM to protect personnel from the prevalence of the Radio Controlled Improvised Explosive Device (RCIED) and the growing prominence of Unmanned Aerial Vehicles/Systems (UAV/UAS aka Drones).
The threat against deployed forces has never been greater nor have the demands for effective, robust protection against these RF threats been higher.  SCORPION exceeds these needs and delivers a hybrid, full spectrum system with extensive threat band coverage.  It is ideally suited for dismounted personnel requiring Force Protection and for EOD Operators seeking a Carry Forward capability. Superior usability, combined with advanced technologies, makes SCORPION a flexible and powerful response to present and future RCIED & Drone threats.
SCORPION™
360 Degree Product Image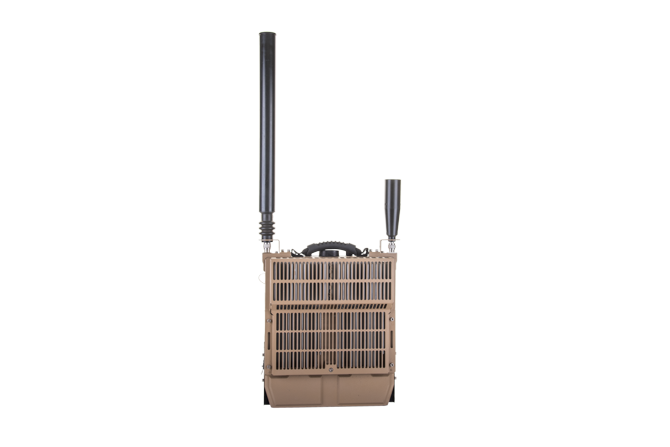 Related Ancillaries & Accessories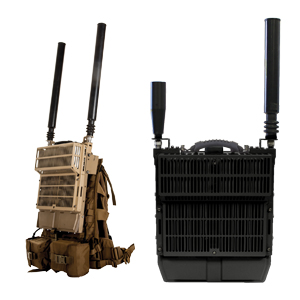 Variants
SCORPION comes in different variants and alternative colour options for all roles & missions.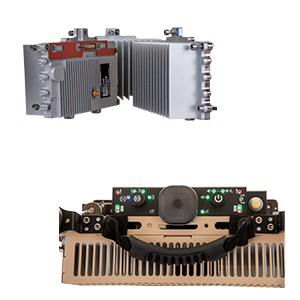 Components
SCORPION features a core system with an advanced Control Panel and Power Amplifiers (PAs).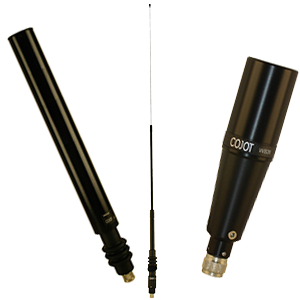 Antenna
SCORPION has multiple man-portable antenna solutions to provide wideband spectrum coverage.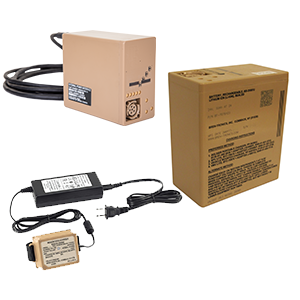 Power Solutions
SCORPION offers different power solutions including batteries, chargers & an external power interface.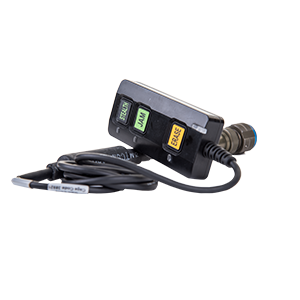 Remote Control Unit
SCORPION's RCU is a simple interface for the operator of the system to directly interface with unit.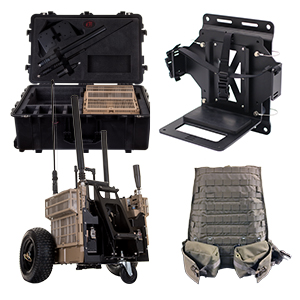 Carriage Systems
SCORPION's carriage systems include pelican cases, backpacks, dual carriers, EOD frame & vehicle cradle.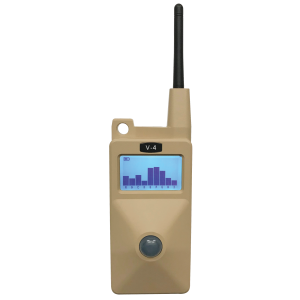 Field Test Set (FTS)
Simple device that augments the built in test of the capability, ensuring the ECM system is working correctly.
Head Office & International Sales
Address
2405 St. Laurent Blvd, Suite K
Ottawa, Ontario
Canada K1G 5B4
Address
Allen House (Unit 100 A & B)
Ashchurch Business Centre, Alexandra Way, Tewkesbury, Gloucestershire 
United Kingdom GL20 8TD


©2023 Allen-Vanguard Corporation. All Rights Reserved. ISO 9001:2015 Certified (Canada & UK).